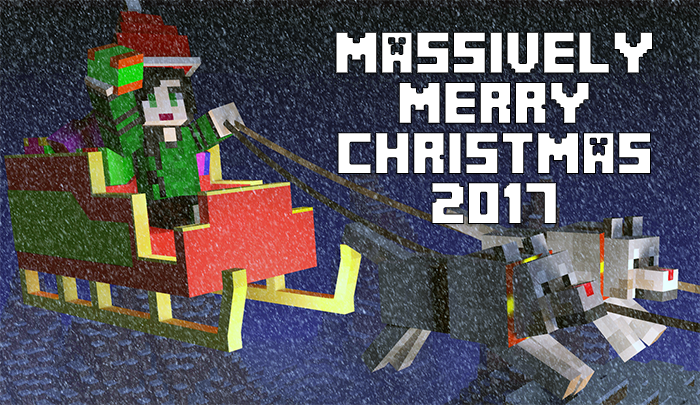 It's that time of year when we start celebrating the festive season at Massively @ jokaydia! HOOOORAY! As tradition dictates, we have opened up our Santaland Map, and we invite everyone to take part in two activities.
SantaLand City Project
Join with your mining buddies and help us to create Santaland City 2017. You can add a house for elves, a toy shop, a fabulous hotel, christmas themed pixel art, giant decorations or anything else your can think of that has a Christmas Theme.
To get to Santaland City type in /mvtp santaland.
Everyone who joins in and adds something to Santaland between the 10 December 2017 and the 31 January 2018 will be rewarded with the 2017 Santaland Award!
Special Holiday Season Massively Builders Comp!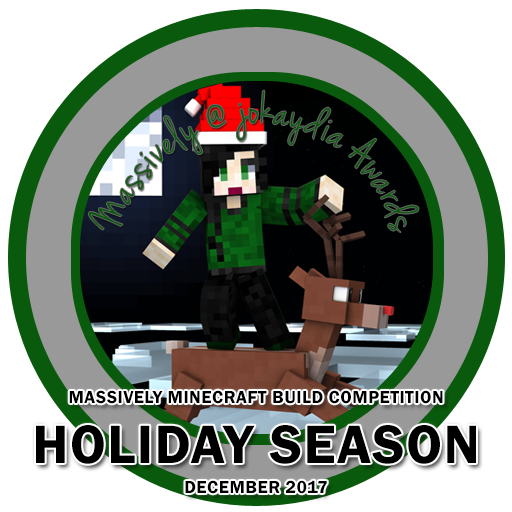 This year we're holding a special Holiday Season Themed  MMBC. To get to the competition arena and claim your plot type in /warp xmasmmbc.
You are welcome to build anything that has a Festive Holiday Season Theme. It could be a Christmassy build, a creation to celebrate Hanukkah, a statue of Sinterklaas, a house decorated for Kwanzaa, a giant lantern to celebrate Chinese New Year .. or anything else you can think of that represents how your family or community celebrates at this time of year!
Get to work – you have till 31 December to make your amazing creation! Each person who makes a creation will earn the December MMBC Award. 
STOP PRESS: Real Life Prizes!
Because this is a special Christmas MMBC, there will be 2 Massively@jokaydia TSHIRTS as prizes! WOOHOO!
One prize will be awarded by Judge Jokaydia, and the other will be awarded by a community vote.