How to Post in the Massively Galleries

The Massively@jokaydia Gallery is setup for miners to share images on our guild website. You can post as many pictures as you like, including images for the Photographer Awards.
To post in the Massively@jokaydia Gallery, follow these steps:
Step 1. Go to your Profile page on the guild website.
Your Profile Page is where you'll find your awards, the gallery tools and your profile editing tools.
You'll find your Profile Page when you first login to the guild website.
You can also get to your Profile Page by clicking on your name in the sidebar on the right!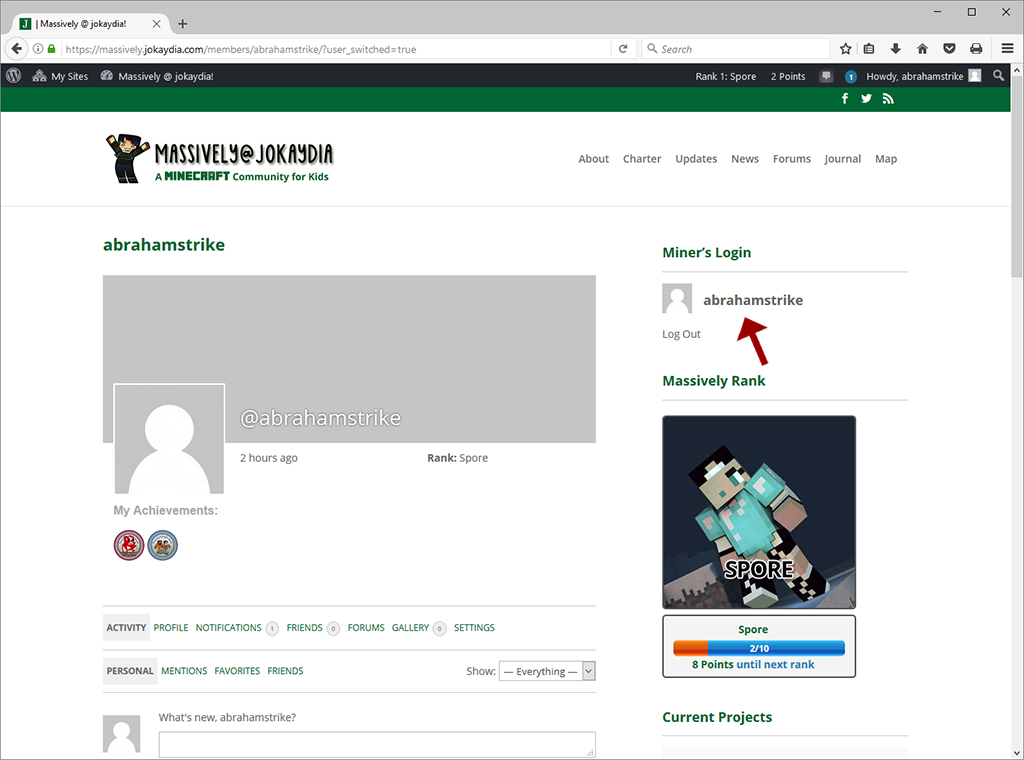 Step 2. Open the Gallery Tools
Click on the Gallery Tab on your profile page to open the Gallery Tools.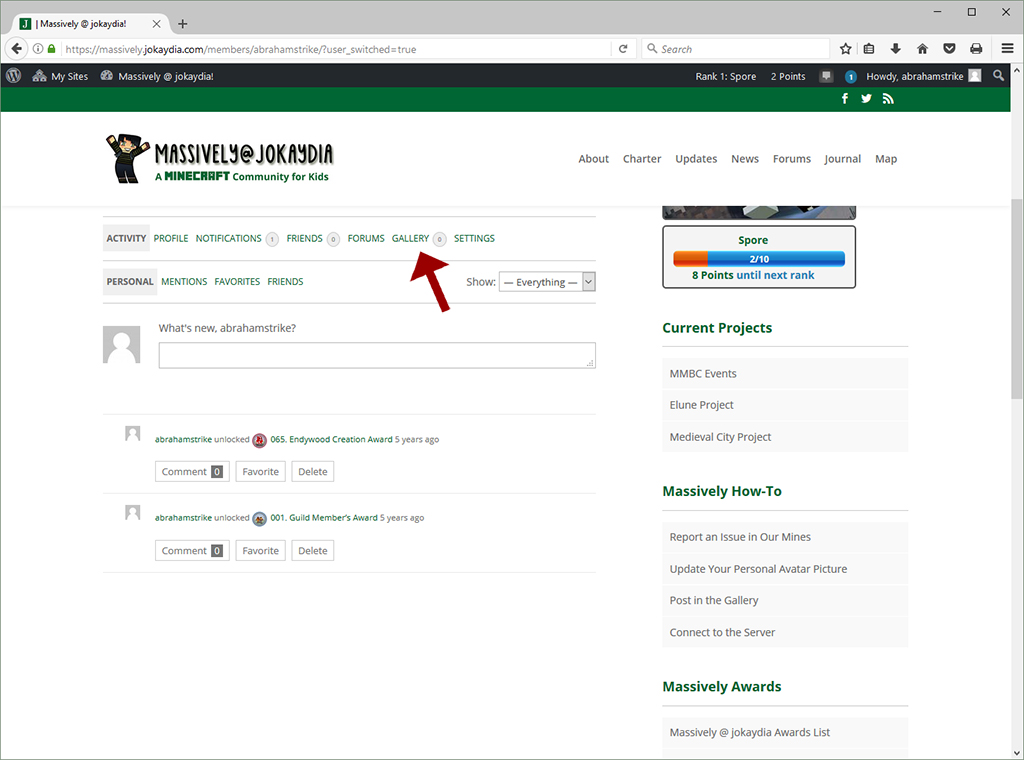 Step 3. Click on the Create Gallery Button
Click on the Gallery Button to open the Gallery Tools.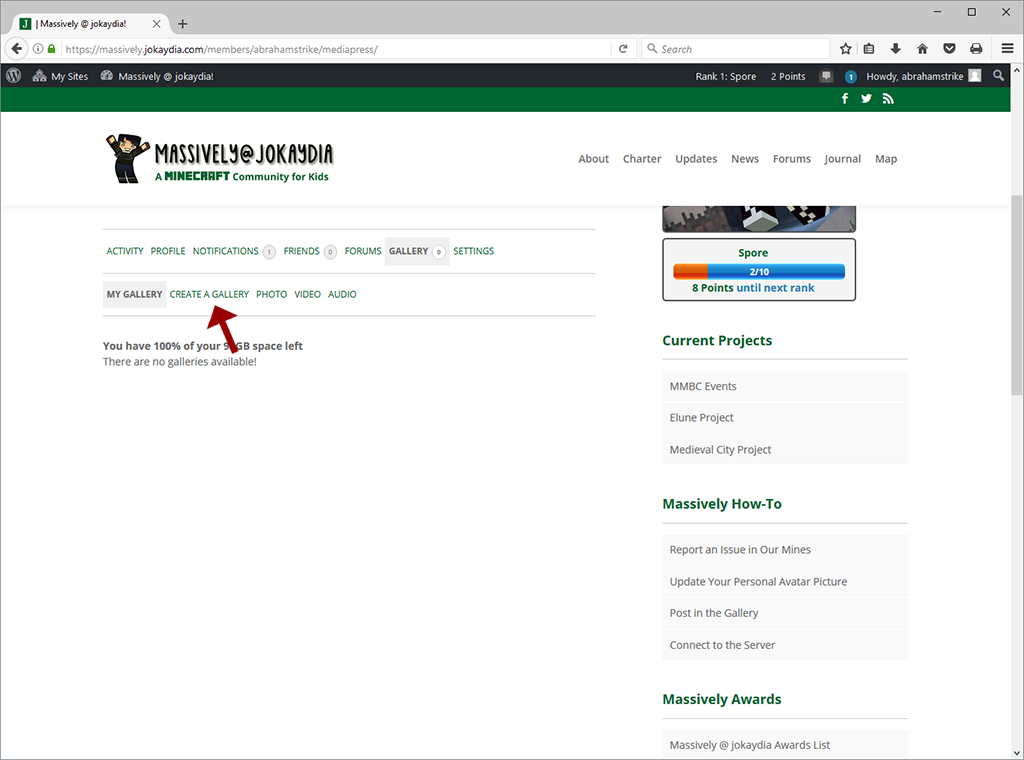 Step 4. Add a Personal Gallery
Add a personal gallery to upload your images to. Give it a Title and a Description and click the 'Create' button.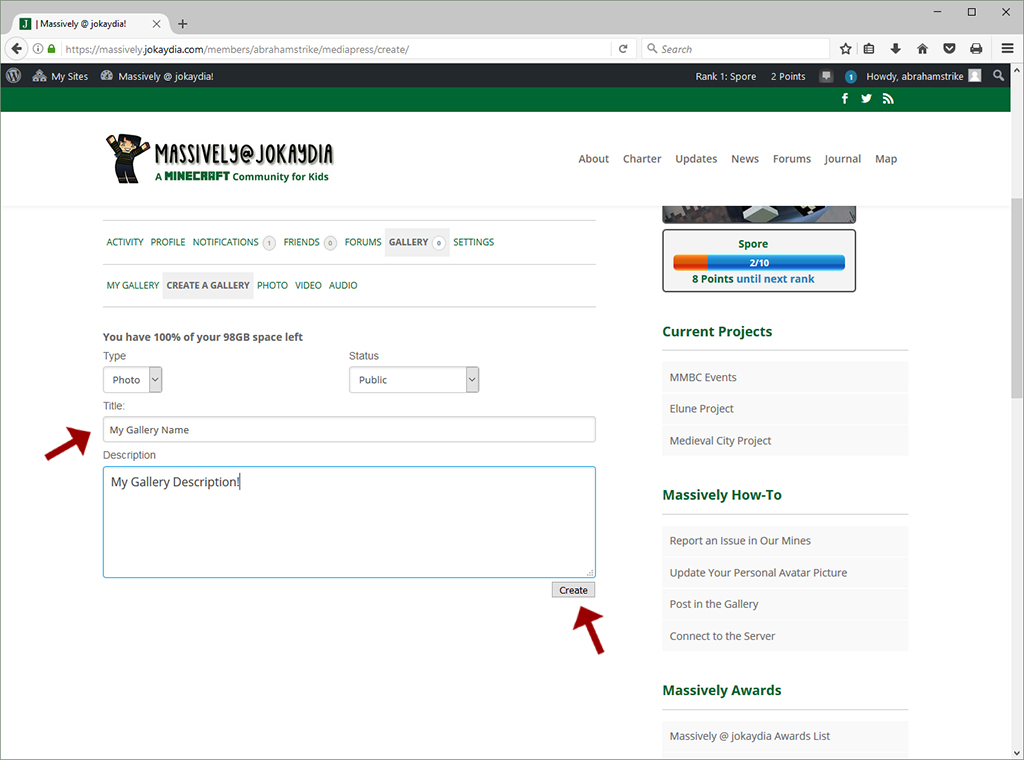 Step 5. Upload Your Image(s)
Use the upload tools to upload your images. Click on 'Edit Media' to add titles and descriptions to your images.