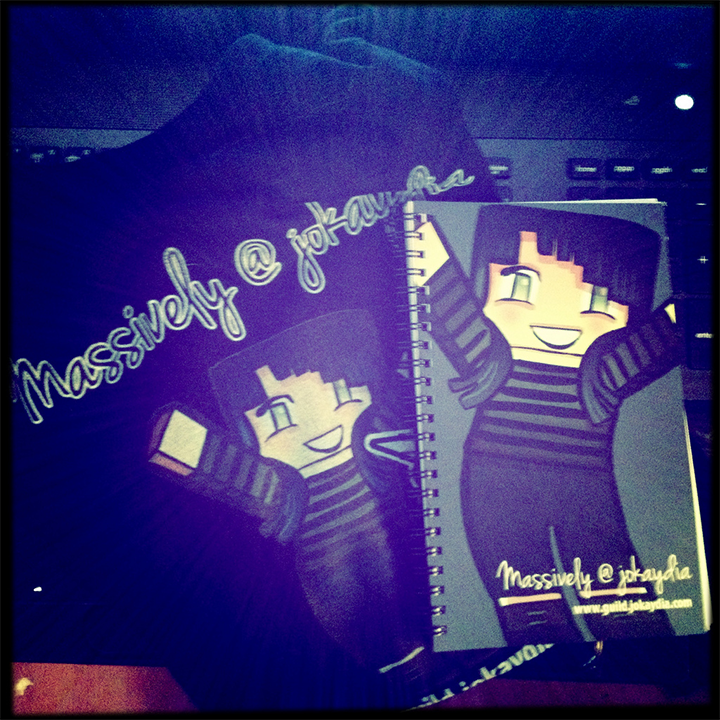 WOOOHOOO! Check out the new Massively Loot you can order from our Cafepress store! ;)
There are tshirts, notebooks, drink bottles and other groovy gear – all with the Massively @ jokaydia Logo on them!
Purchasing Massively @ jokaydia Loot helps us to raise funds to pay for our servers and other costs associated with running our community.