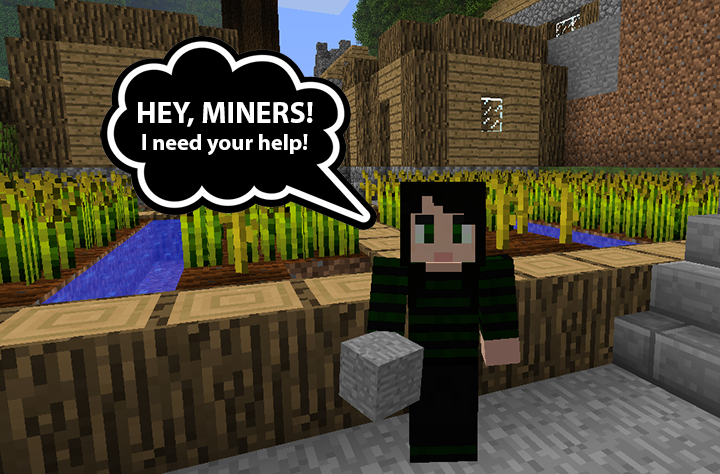 It's time for us to make a new video to tell others about our community and what we do in the Massively @ jokaydia Mines and on our guild site.
To do this, I would like to collect screenshots and sentences from YOU!
These will be used to make an epic slideshow / video about Massively @ jokaydia, that we can all share with our family and friends via Youtube!
How to Participate?
Participating is really easy! All you need to do is take a screenshot of your favourite build, activity, location or friend in Massively Minecraft and send it to me! Along with your picture, I would like you to complete one of the following sentences:
Massively @ jokaydia has helped me to … 

I love Massively @ jokaydia because …
Massively @ jokaydia has taught me about …
I learnt how to … at Massively @ jokaydia!
Send your sentence and your screenshot to minecraft@jokaydia.com and I will combine them into a great video for us to share!
Some Examples
I've made some examples below so you can see how your images will be used and get some ideas for your own sentences!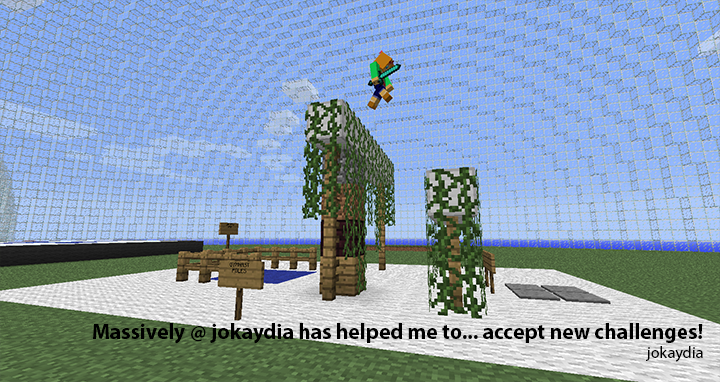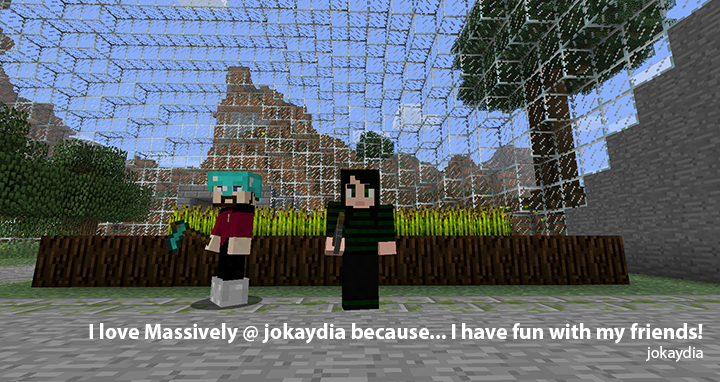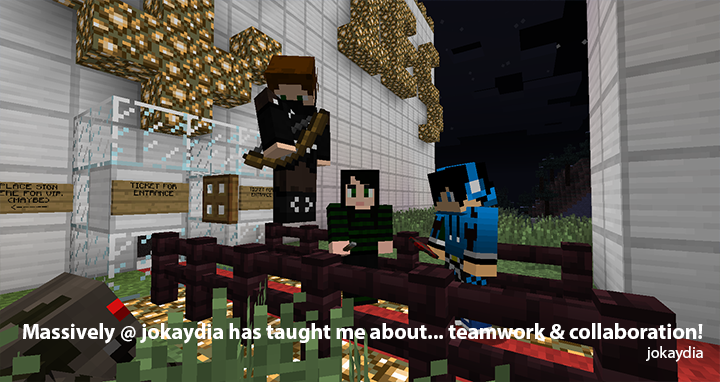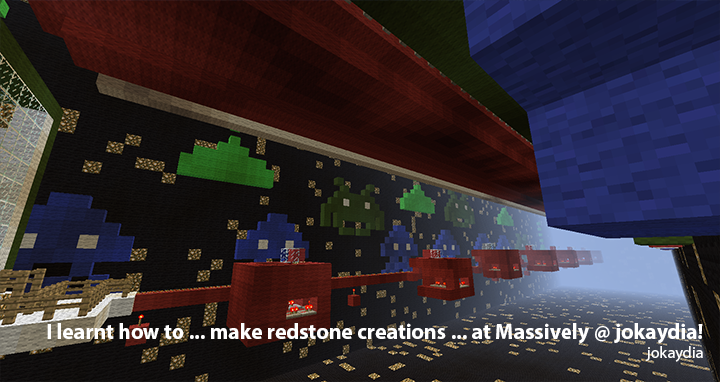 Massively Story Writer Award
Everyone who participates in this epic collaborative mission will receive the 'Massively Story Writer Award' which is given to players who help to tell our story! However, to grab the award, you must submit 2 pictures and 2 sentences, and complete the mission by Sunday 5th May 2013!