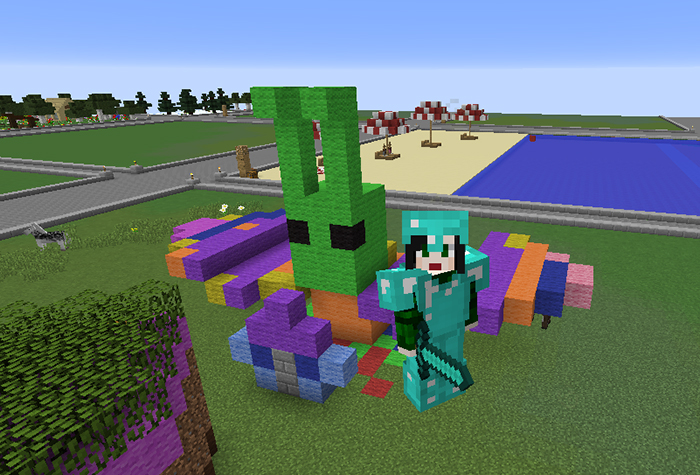 1 more week to finish your build!
Because we've had lots of new players in our mines this month, we've decided to extend the MMBC building time by 1 week, so that those who are still keen can get involved. This means the last day for building will be Saturday 11 March 2017! 
Don't forget – the theme is Seasons! You can build anything that represents one of the seasons (Summer, Autumn/Fall, Winter or Spring) in your town or country. Check out the picture of @bubba_jubba's cool butterfly from her building spot above. What a great example! Well done Bubba!
To claim your spot, visit the MMBC Building Arena at /warp mmbc and choose a plot. Use a sign to put your name on the owner's board so we know its your spot.