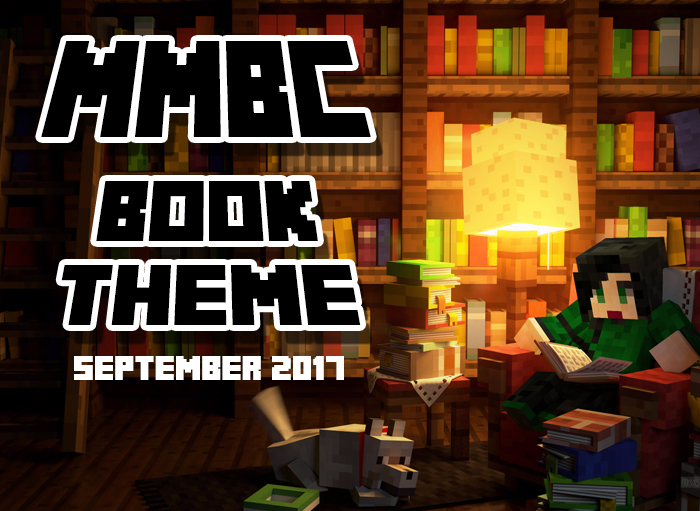 It's September and it's time for a new Massively Minecraft Building Competition! Hooooray!
This month the theme is BOOKS
You can build anything relating to one of your favourite books – for example:
Build a statue of a character or characters from your favourite book
Build the place your favourite book is set in (eg. country, town, street, house)
Build a scene from your favourite book (eg. an epic battle, a cool adventure, a special event)
Build some pixel art of the cover art from your favourite book
… or anything you can think of that tells us something about the book(s) you love the most.  Don't forget to put a sign up to tell us the name of your favourite book and the author, so we are all inspired to do some reading!
I can't wait to see what everyone creates! I have a feeling my reading list might get quite long after this! ;)
The building starts this week from Monday 4 September 2017 and ends on the Sunday 24 September 2017 – so you have three weeks to make your epic book creation. Get to work!
Everyone who participates in the Books MMBC  will receive the MMBC in September Award.
How to Join In
To join in on the MMBC, visit the MMBC Building Arena at /warp mmbc and choose a plot that is free. Use a sign to put your name on the owner's board so we know its your spot. If you need help ask jokaydia or Creeperman and we can help you find a spot!